Florida Christian Writers Conference Registration
Wednesday, May 26, 2021 by Tammy Karasek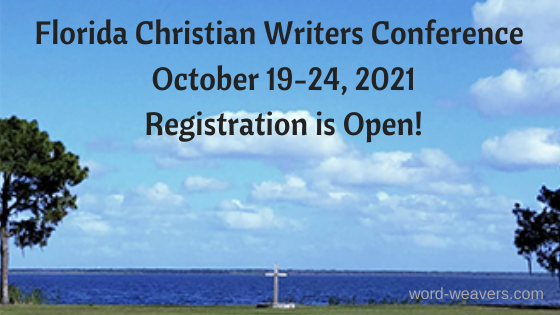 Do you have a book inside of you wanting to be written?
Or maybe you've written one, but don't know the next step.
Do you dream of having a book published, but haven't a clue how to do that?
We invite you to join us this October to be encouraged and trained
at the Florida Christian Writers Conference.
Registration is now open for our annual writers conference.
Click the link below to see the schedule for the conference.
https://word-weavers.com/2021schedule
If you're ready to register, click the link below to take you directly to the registration page!
---
---