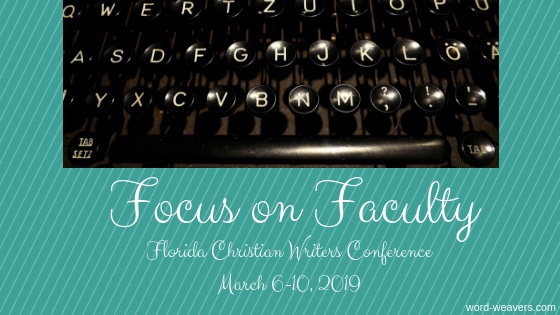 Our Faculty Focus today is on Cheri Cowell. She will be teaching two workshops at our conference.
Workshops Presented by Cheri:
Marketing as Ministry
Do you hate the idea of self-promotion? Do you wish there was a way to market without focusing on you and your book? There is. This workshop will give you the tools for turning marketing into ministry and is based on the newly released book by the marketing team at EABooks Publishing. Get the Marketing Pyramid and learn the two questions that will change how you approach marketing.
For seven years before getting my first book contract, I attended two to three writers' conferences a year. I took copious notes in every marketing class and then went home and did everything they told me to do. Everything!
The result: I spun my wheels in a million different directions and spent a ton of money. I had some successes, but I also failed miserably. One day after tweeting, posting, blogging, and writing marketing copy, I finally said to God, "There has to be a better way." His response was, "Yes, there is. Are you willing to listen now?" I thought, Yes, I'm willing to listen because I am worn out.
During the next six months the Lord and I went through an immense process. I took my notes and handouts from the conferences and covered my office floor with them. I put them in stacks. I made notes, diagrams, and outlines. As the Lord and I worked together, the main message I kept hearing from Him was, "Marketing is not about you. This is not about you." But my notes appeared to be about me or my book. So how could this be about me and my book, and then not be about me? I wrestled with this, much like Jacob wrestling with God in the Bible. By the end of the six months God showed me some incredible things.
I will share these things with you in my new book, Marketing As Ministry, and in the workshop I'll be teaching at the FCWC. We will discuss what you need to know before you get your book published, and we'll cover what you can do while you are still writing so you can be more successful when you get to the publishing stage. I'm sharing my trade secrets with you. You might wonder why I would do this when this is what people pay us for at EABooks Publishing? The answer is, I believe you can't out-give God.
Writing and Publishing Memoirs
Do you have a story to share? Would it make a good memoir? Come learn the do's and don'ts of sharing your story, how to craft a good memoir, and how to get it published.
Many of us have a life that tells a story. We read other's memoirs and think, my life would make a good book. God has done some amazing things in and through us and we want to share those lessons learned with others. We want to impact the Kingdom by sharing our story. But did you know there is a right way and a wrong way to do that? Did you know there is a right time and a wrong time to share our stories. And what about the other people in our stories–sometimes in sharing our stories others don't look so good. How do we handle that? There is so much more to writing your memoir than simply telling your story. You may find your story is best used in another format. That's what I learned and I'll show you how I used my story. So, whether it is for a memoir or some other format, you'll leave this workshop knowing just what to do. Come learn how to craft a good memoir, how to share your story appropriately, and how to get it published.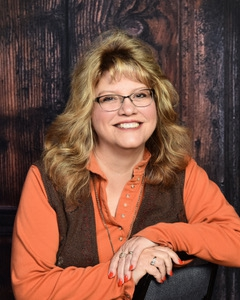 Cheri Cowell is the owner/publisher of EABooks Publishing. She is both a traditionally and independently published author, is the award winning author of 365 Devotions for Peace (Zondervan), and Parables and Word Pictures Bible study (AMG Publishers). Her other books include Direction: Discernment for the Decisions of Your Life (Beacon Hill), and the One Story, One Mission, One God Bible study. She's published over 500 articles and countless devotions. With her experience as an author and as a publisher, Cheri has a unique approach and grace when working with authors to bring their dreams to reality.
To learn more visit www.EABooksPublishing.com or Cheri's personal author website www.CheriCowell.com
About EABooks:
EABooks Publishing is an ebook, print-on-demand, and audiobook partner for authors looking for a way to keep more of their profits and to capitalize on the growing do-it-yourself, Partnership Publishing model. EABooks does all of the technical and behind the scenes work so authors can focus on what they do best—writing. Whether an author wants an ebook on a Kindle, a few print copies to sell to family and available on Amazon, or an audiobook, we are the premier partner in making those dreams come true. We're also an option for those successful authors wanting to go hybrid, but who don't have the time to do it all themselves.
EABooks specializes in:
Non-fiction
Fiction - all sub genres
Poetry
Devotional
Story Collection
Bible Study
Children's Books (print & KDP if illustrated)
Young Adult
Drama
Novella
Memoir
Out of Print Books
For more information, visit EABooksPublishing.com.