Spotlight on FCWC Faculty 2020!
Wednesday, September 16, 2020 by Tammy Karasek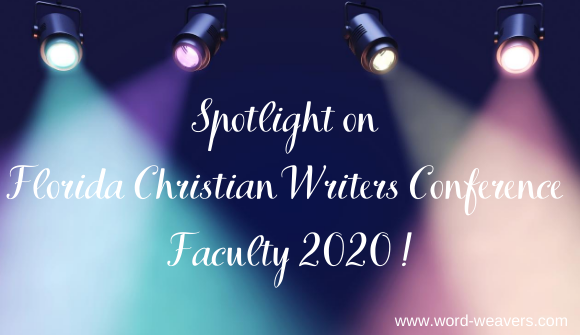 FACULTY
Michelle Medlock Adams heads up our writing for children continuing class.


About Michelle: Michelle Medlock Adams is an award-winning journalist and best-selling author, earning top honors from the Associated Press, the Society of Professional Journalists and the Hoosier State Press Association.

Author of over 90 books with close to 4 million books sold, Michelle's picture book, C is for Christmas (Little Lamb Books) won "The Gold" for best holiday book in the 2019 Illumination Awards, and her board book, My First Day of School (Worthy Kids) won AWSA's Golden Scroll for Best Children's Book, as well as the Selah Award for Best Children's Book in 2018, her fourth Selah for Best Children's Book since 2012. In fact, in 2014 Michelle's board book God Knows You not only won the Selah for Best Children's Book but also won the esteemed Book of the Year honor over all other Selah winners.

In addition, her children's book, I Will Not Be Afraid (Concordia Publishing House) earned "The Gold" Enduring Light medal for best children's book in the 2018 Illumination Awards and was a Selah Director's Choice Finalist.

Since graduating with a journalism degree from Indiana University, Michelle has written more than 1,500 articles for newspapers, magazines and websites; acted as a stringer for the Associated Press; written for a worldwide ministry; helped pen a New York Times Bestseller; hosted "Joy In Our Town" for the Trinity Broadcasting Network; blogged twice weekly for Guideposts from 2013 to 2015; and served as an adjunct professor at Taylor University three different years. Today, she is President of Platinum Literary Services, a premier full-service literary firm; Chairman of the Board of Advisors for Serious Writer, Inc.; an online instructor for the Serious Writer Academy; and a columnist for a Midwest newspaper. She is celebrating the recent release of her books, Fabulous & Focused, Dinosaur Devotions and C Is for Christmas, and she's anticipating the upcoming release of What Is America? (Worthy Kids) and They Call Me Mom (Kregel), a devotional book she co-authored with Bethany Jett this year.

When not working on her own assignments, Michelle ghostwrites articles, blog posts, and books for celebrities, politicians, and some of today's most effective and popular ministers. Michelle is also a much sought-after teacher at writers' conferences and universities, as well as an inspirational speaker at women's conferences, churches, sports camps, and non-profit events nationwide.

---
---