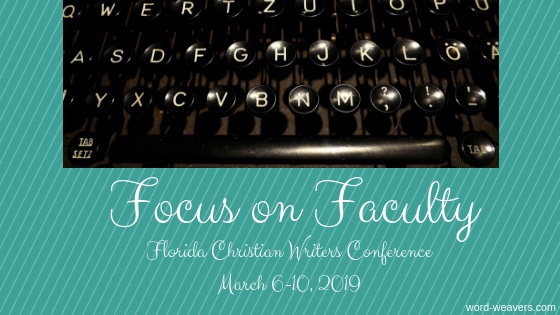 Dinosaur Do's for Children's Writers
While doing research for my latest book, "Dinosaur Devotions: 75 Dino Discoveries, Bible Truths, Fun Facts, and More!" (TommyNelson), I realized that we can learn a lot from our dinosaur friends, so here are three "Dino Do's" for my fellow children's writers.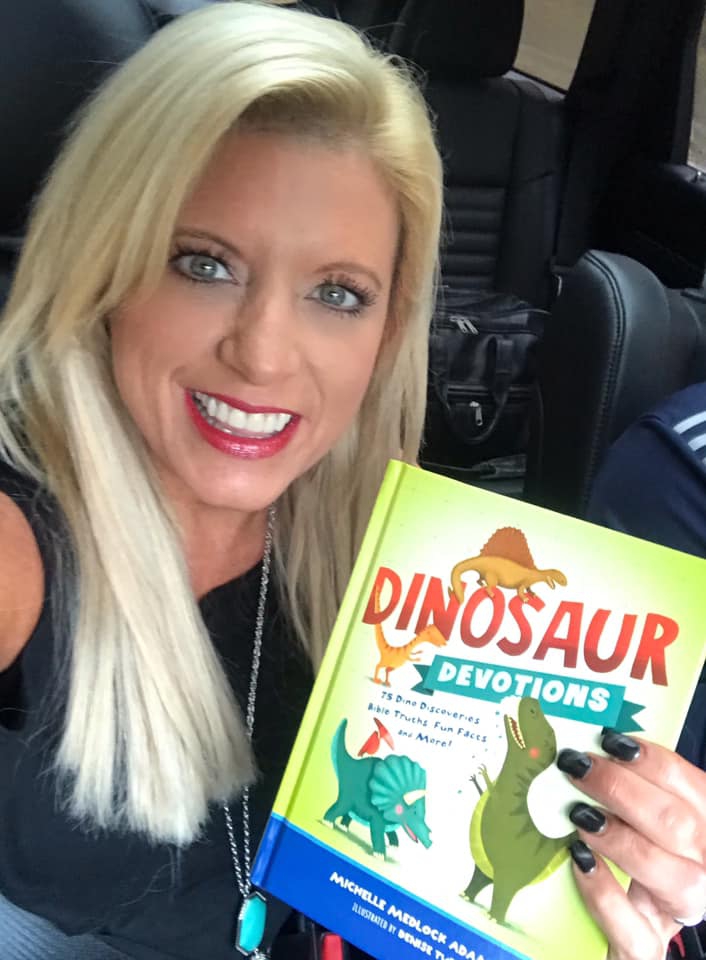 Do be like a Compsognathus (comp-sog-NAYTH-us)—This little dinosaur, about the size of a chicken, worked smarter, not harder. Though he chased after and munched on small prey, sometimes he watched and waited, letting the more powerful predators kill unsuspecting dinos. Then the Compsognathus would sneak in and snack on the dead animals. It's not that this dino was lazy; it was cunning.
If the Compsognathus had been a writer, he wouldn't have tried to reinvent the wheel. No, he would've found a mentor text for his picture book, and you should, too!
Learn from those who have already written successful books on your topic and use those texts to inspire your manuscript.
Do be like a Corythosaurus (ko-RITH-o-SORE-us)—The Corythosaurus had exceptional eyesight and hearing and used those senses to survive. You'll have to do the same if you want to survive and thrive in the children's book world.
Listen to how children talk—their pacing, phrasing, and word choice.
Watch how they move and interact with the world around them.
Make sure you use all of your senses when sharing your stories.
Do be like a Utahraptor (Yoo-tah-RAP-tor)—Experts believe Utahraptors stayed together throughout their lives, hunting in packs, and surviving by working together.
Teamwork makes the dream work—for dinosaurs and writers. We need each other.
Join a critique group. By being a part of the Nonfiction Ninjas critique group, I have learned lots, become a better writer, and found my tribe. I'm so grateful. You'll need to find your tribe, too!
Network with anyone and everyone you encounter at writers conferences and publishing events—you never know who might be a source, a critique partner, or a future publishing contact.
Connect with other children's writers on social media and exchange ideas. Share each other's blogs. Promote each other's work. Celebrate each other's awards. Engage with your online communities and grow that platform together.
So, be like a dinosaur and grow your writing career as big as a Patagotitan.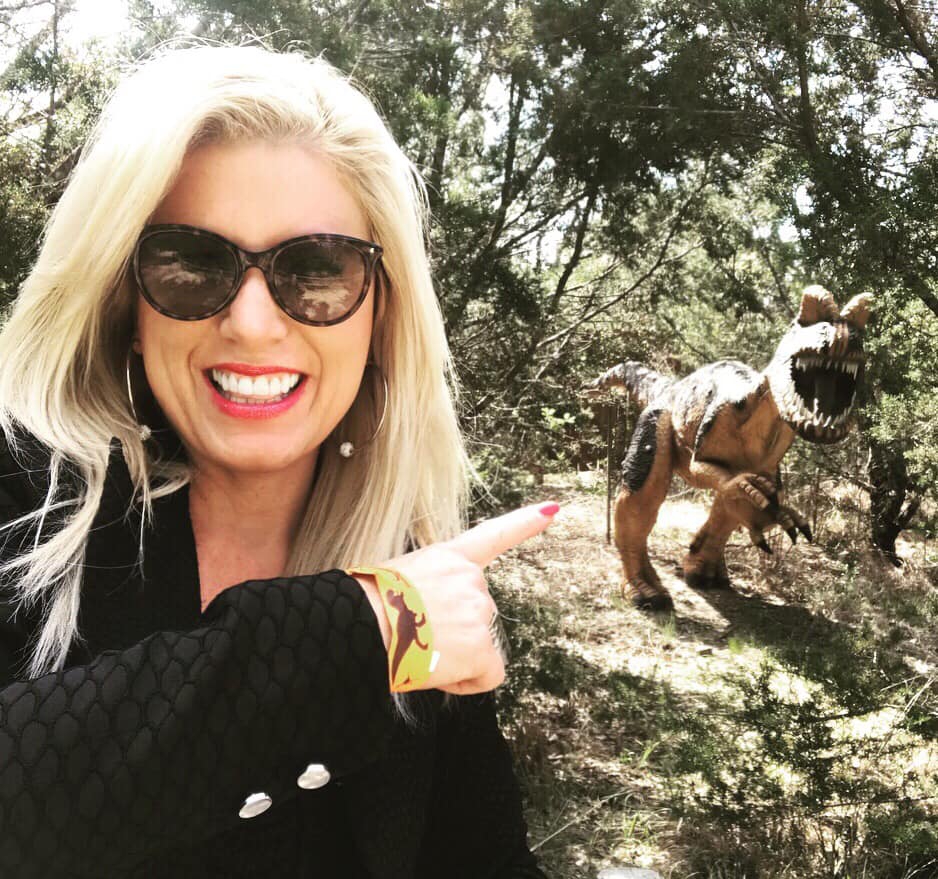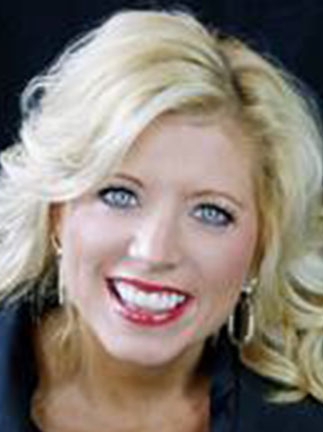 Michelle Medlock Adams is an inspirational speaker, award-winning journalist and best-selling author of more than 80 books, earning top honors from the Associated Press, the Society of Professional Journalists and the Hoosier State Press Association. Since graduating with a journalism degree from Indiana University, Michelle has written more than 1,500 articles for newspapers, magazines and websites; acted as a stringer for the Associated Press; written for a worldwide ministry; helped pen a New York Times Bestseller; served as a TV host for TBN's "Joy in Our Town" show; and blogged for Guideposts. Today, she is President of Platinum Literary Services—a premier full-service literary firm—and she serves as chairman of the board for Serious Writer Inc., and teaches courses for Serious Writer Academy. Michelle is married to her high school sweetheart, Jeff, and they have two grown daughters, Abby and Allyson, two son-in-laws, and one grandson, as well as a miniature dachshund, a rescue Shepherd/Collie mix, and two cats. When not writing or teaching, Michelle enjoys bass fishing and cheering on the Indiana University Basketball team and the Chicago Cubbies .