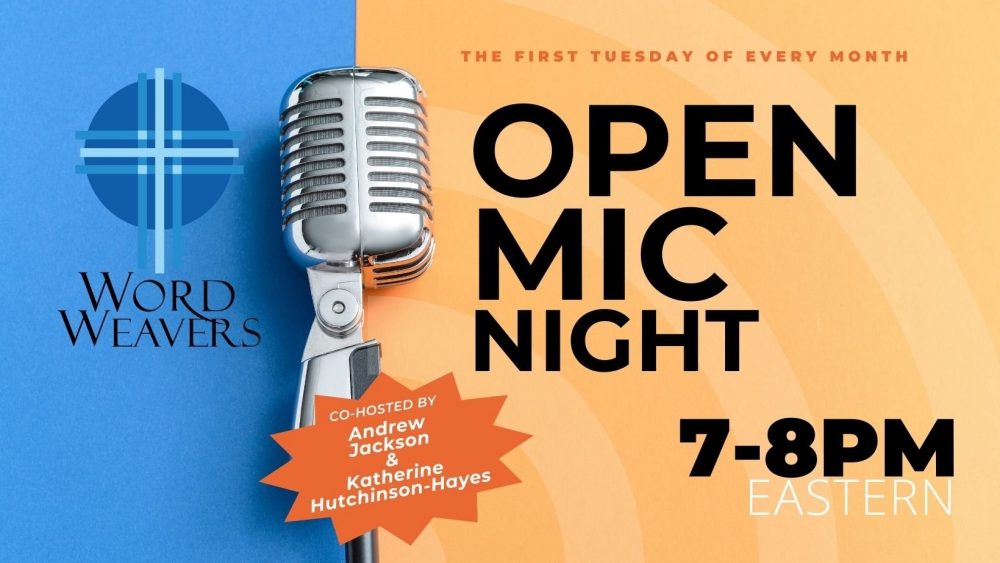 Word Weavers International Open Mic Night is a monthly event that brings readers and writers together to enjoy published works, allows authors to promote themselves, and demonstrates how the Word Weavers process is valuable to writing and publication.
Register to Attend Open Mic Night
Zoom requires that everyone pre-register to attend Open Mic Night.

Authors, Reserve Your Spot and Read Aloud
Attend Open Mic Night and read a portion of your book to the audience!

SCHEDULED OPEN MIC AUTHORS
10/3/2023
Lori Hatcher (Moments with God for Couples, 100 Devotions for Drawing Closer to God and Each Other)
10/3/2023
Paul Linzey (Butterfly Believers)
10/3/2023
Cindy Curtis (When the Breeze Whispers: Find Your Truth)
10/3/2023
Linda Summerford (The Glider)
11/7/2023
Karen Wingate (With Fresh Eyes; 60 Insights into the Miraculously Ordinary From a Woman Born Blind)
11/7/2023
Larry Hoffeditz (Hard Rock Facts for a Rock Hard Faith)
11/7/2023
Felicia Ferguson (The Choices She Made)
&nbsp