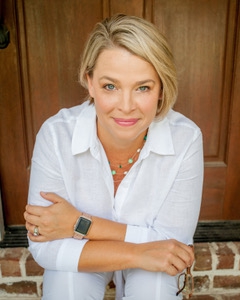 A multi-passionate creative and entrepreneur fueled mostly by coffee, Victoria Duerstock pursues her dreams with verve and intensity. Wife and mom of three, Victoria Duerstock creates, writes and teaches as she seeks to create beauty, cultivate community and leverage all resources to impact the Kingdom. In this pursuit she has won various book awards, including the 2020 Selah nonfiction Book of the Year, has mentored numerous authors growing their platforms, and works to encourage ordinary people to do extraordinary things. In January of 2021, she opened End Game Press to continue her mission to see good books published in today's marketplace.

About End Game Press:

End Game Press is a traditional publishing house that will publish a variety of titles into both general and Christian markets beginning in the Fall of 2021. These titles include fiction, nonfiction and children's books. Launched by a working author, End Game Press will hold a high standard for the books it publishes in both design and quality, while also making the experience a good one for each of the authors in the End Game Press family. End Game Press will leverage all of its resources to make the greatest positive impact possible.

We are currently accepting agented submissions or submissions requested after conference appointments in all categories.