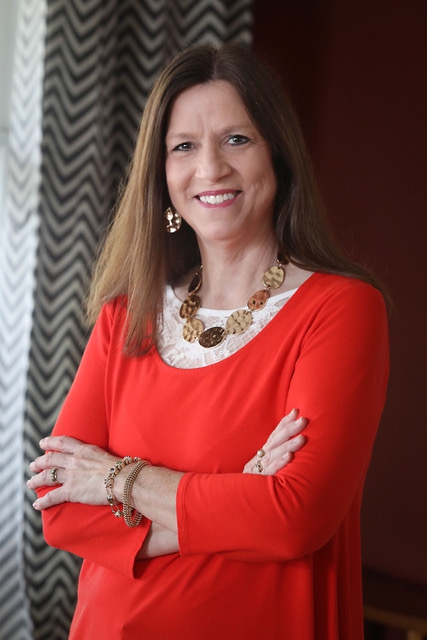 Julie Lavender is super-excited to return to Florida Christian Writers Conference as faculty, because the memory of hearing "yes" from an editor there just last year is still fresh in her mind! Julie's book, 365 Ways to Love Your Child: Turning Little Moments into Lasting Memories, published by Revell, releases October 2020. Julie also recently co-authored two devotionals with Michelle Cox; both were published by BroadStreet. Julie is a journalist, author, and former homeschooling mom who holds a Masters Degree in Early Childhood Education. She is married to her high school and college sweetheart, and the two are parents of four, in-law of one, and grandparents to a precious toddler grandson.
Julie has written over 900 newspaper articles and features for her local paper and writes for Guideposts Publications after being chosen as one of twelve winners for the Guideposts' Writing Contest in 2014.

Her writing appears in magazines like The Upper Room, Homeschooling Today, Guideposts, Angels on Earth, Mysterious Ways, All Creatures, Clubhouse, Country Woman, Taste of Home, Today's Christian Woman, Focus on the Family, Mature Living, ParentLife, Refresh, MTL Online Magazine, BookFun, Southern Writers, and Secret Place and on CBN.com.

Julie writes monthly for Just18Summers, The Write Conversation, and three homeschooling blogs. She also writes weekly on her personal nature blog, "On My Walk with God."

Julie is the author of the homeschooling and family devotional: 365 Days of Celebration and Praise, the party planning book: Creative Sleepovers for Kids, and three teacher resource books: Wonder Women of the Bible, Super Men of the Bible, and Scripture Adventures.

Her work is also included in various compilations, like, Lighthouse Bible Studies' Heart Renovation, Chicken Soup for the Soul: Touched by an Angel, Chicken Soup for the Soul: The Power of Positive, Chicken Soup for the Soul: Merry Christmas, Gary Chapman's Love is a Verb: 365 Daily Inspirations to Bring Love Alive, Guideposts' True Stories of Extraordinary Answers to Prayer: The Desires of Your Heart, and Short and Sweet, Too.

Julie contributed curriculum lessons to more than two dozen Group Publishing, Incorporated books and previously wrote for the children's section of the Denver Post.
She is represented by Cyle Young and looks forward to another grand conference experience at this year's Florida Christian Writers Conference.