About The Seymour Agency
The Seymour Agency strives to offer aspiring and established authors the representation they need to succeed in the publishing world. From foreign rights to film rights and everything in between, we provide emotional, professional, promotional, and editorial counsel to each of our authors.
At this time, Julie is looking for nonfiction with an interesting hook. In the fiction department, Julie is looking for romance, suspense, romantic suspense, and cozy mysteries.
About Julie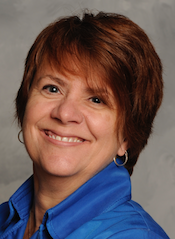 Julie Gwinn, currently a literary agent with The Seymour Agency, has more than a decade in Christian publishing including serving as marketing manager then Fiction Publisher for B&H Publishing Group and Marketing Manager for Abingdon Press.
Prior to joining the publishing industry, Gwinn has more than 20 years' experience in advertising, marketing and public relations. She uses her previous experience to aid her authors at every phase of their publishing plan.
She lives in Nashville, TN, with her husband and two children and also enjoys freelance editing, and DIY projects around the house.