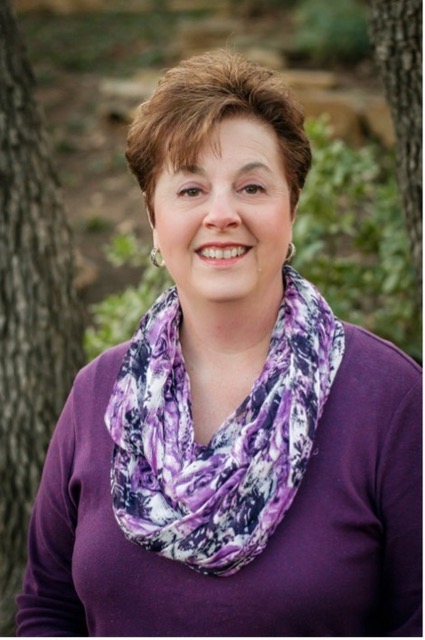 Deb's the author of Related by Chance, Family by Choice, I Choose You Today, and Don't Go to Bed Angry. Stay Up and Fight! All three books focus on relationship dynamics, communication, and conflict resolution. Her humorous devotional entitled Bumper Sticker Be-Attitudes was published in late 2019.
Her newest releases, We May Be Done But We're Not Finished: Making the Rest of Your Life the Best of Your Life and The Write Calling: Encouragement for the Writer's Heart, released in 2021 and 2022.
With more than 400 published articles in print and online, she's written for a number of Christian magazines including Focus on the Family and James Dobson. Deb's monthly column—My Purpose Now—for Lifeway's Mature Living magazine has an international circulation of 300,000 readers.
Deb helps writing aspiring authors achieve success. She's been tagged as the "coach writers desire to work with" through her engaging inquiry, humor, and straightforward approach. Her clients have described Deb as "candid but kind" and skilled in asking the questions that help "guide others to discover their answers and solutions to success."
Contest Information for Mature Living Magazine: THIS IS FOR FACULTY AND CONFEREES ALIKE!
Lifeway, publisher of Mature Living Magazine, is offering a contest just for our FCWC conferees. You must be a registered conferee to enter. Mature Living's target readers are men and women 55+. ML is beautifully produced and serves 300K readers around the world. The assignment is for the Recollection column. As the title suggests, the focus is looking back on our lives. Winners will be selected to have their childhood story in a future ML issue. The story should focus on a memory that impacted your life in Christ in a positive way. Younger writers are encouraged to write about the impact of a grandparent or an older family member who made a difference in their life.
600-700 words
Please use the CSB version of the Bible
Times New Roman font, 12pt., send as an attached document (NOT a PDF since this is an industry standard)
Have name and contact information in the Header or Footer
All entries must be submitted to Deb DeArmond via email no later than August 1, 2023, at

[email protected]

After careful consideration, Deb will select seven "semi-finalists." Those entries are then sent the editor at Mature Living.
The Mature Living editor will make the final decision for those authors selected. She will notify and contact the finalists, letting them know their article has been chosen for publication. She will request they complete a statement of faith for vetting purposes.
Winners receive a contract for publication with an honorarium of $100. Please direct your questions to our contest coordinator, Deb DeArmond, at the email address above. Remember, you must be registered for Florida Christian Writers Conference 2023 to qualify.

Deb DeArmand will be taking appointments for Elk Lake Publishing instead of Deb Haggerty. Here is what they are and are not accepting:
Elk Lake is looking for:
All genres of fiction from children's to middle grade to YA to adult
We are especially interested in mystery/suspense and speculative fiction.
We are not looking for:
Cozy Amish or Westerns
We rarely accept nonfiction, but if we are presented with an interesting concept, we may ask for a proposal
We do not take memoirs, poetry, devotionals, or Bible studies as our schedule for these genres is full through 2024