Then ...
...perhaps you should prayerfully consider starting one. It's not hard, just follow these simple instructions:

1. Think:
Where can the monthly meetings be held?
When do I want to hold the meetings? (ie: First Saturday, Third Tuesday...)
What time do I want to hold the meetings?
Who do I know who might want to come alongside me (one or two people) to organize this?
When do I want to begin?
2. Contact the Word Weavers International, Inc. president at:[email protected].
3. You will soon hear from a Word Weavers International, Inc. mentor who will help walk you through through the next steps, will send you an organizational notebook, and who will "stick with you," as your chapter mentor.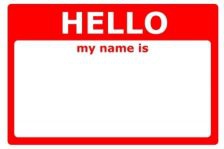 Online Groups

What if there isn't a group in your area ...
... and, you don't feel you are ready to start a group?
OR...
You are home bound.
OR...
You live remotely.
What then?
Well, this is why we came up with ONLINE GROUPS. Using Zoom, our groups of no-more-than-seven members meet monthly. Each group is assigned a time to "gather," and a leader. And, just like the more traditional face-to-face groups, Online Groups has a mentor who helps keep it all together.
If you are interested in knowing more, contact Eva Marie Everson.