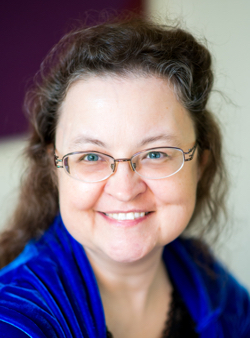 Kristen Stieffel is a freelance editor specializing in science fiction and fantasy and is associate editor of Havok, a flash fiction magazine focused on the speculative genres. She provides a full range of editorial services and has worked on various projects including business nonfiction and Bible studies, but she is a novelist at heart and has edited novels in many genres for both the general market and the Christian submarket. Kristen is a member of the Editorial Freelancers Association and Christian Editor Connection and is a Word Weavers International mentor. Her fantasy novel Alara's Call is scheduled for release in September 2017 by Love2ReadLove2Write Publishing. Website: kristenstieffel.com.

The Manuscript Critique Workshop
(Only the first ten will be accepted and must pre-register @ [email protected])
If you've ever attended a writers conference and thought I wish I could actually work on my current project, this track is for you. Using Word Weavers International critique group guidelines, attendees will have the opportunity to refine their current work-in-progress. Pre-conference emails will be sent explaining formatting requirements and critique procedure, for those who aren't familiar with the WW critique method. Participants will bring six pre-printed copies each, of 4-5 submissions of 1500 words. (That's a potential 6000-7500 words critiqued. Awesome, right?)
Attendees will be placed in groups of no more than five, according to genre if possible. Space is limited and is on a first come, first served basis to those who register for the entire conference. Each participant must commit to attending every daytime session (only the evening session is optional), with the only exception being for agent/editor interviews. Come discover what you're doing right, what needs improvement, and how to make those improvements.
Shellie Arnold and Kristen Stieffel
MCT Leaders
Workshop Presented by Kristen:
How to Edit Information & Narrative Nonfiction Like a Pro
Professional editors often use checklists as they edit, to ensure that every expected element in a book is present and is done well. Using a professional editor's checklist for nonfiction books, we'll review each element in turn, explaining what acquisition editors and readers look for. This allows writers to take a targeted approach to self-editing that will help them avoid analysis paralysis and have confidence that their work is thoroughly edited.