About EA Books:
EABooks Publishing is an ebook, print-on-demand, and audiobook partner for authors looking for a way to keep more of their profits and to capitalize on the growing do-it-yourself, Partnership Publishing model. EABooks does all of the technical and behind the scenes work so authors can focus on what they do best—writing. Whether an author wants an ebook on a Kindle, a few print copies to sell to family and available on Amazon, or an audiobook, we are the premier partner in making those dreams come true. We're also an option for those successful authors wanting to go hybrid, but who don't have the time to do it all themselves.
EABooks specializes in:
Non-fiction
Fiction - all sub genres
Poetry
Devotional
Story Collection
Bible Study
Children's Books (print & KDP if illustrated)
Young Adult
Drama
Novella
Memoir
Out of Print Books
About Jayme: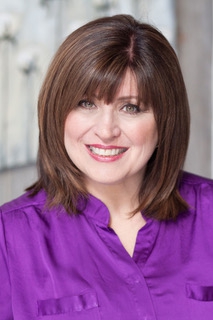 Jayme Hull is an award-winning author, speaker, mentor and life coach. She is a graduate of New York University with a teaching degree in Speech Communications and Musical Theater. In addition to teaching and speaking, she has spent a lifetime encouraging people to invest in others and make a positive difference in today's culture for Christ. She loves to help writers and speakers take the next confident step forward in sharing their message with their audience on and off the stage. Jayme works with EA Book's Published Authors to help them market their books.
In Jayme's personal ministry she is the host of the Face-To-Face Mentoring Podcast and writes articles for numerous websites including Lifeway Women, More To Life, and others. Jayme and her husband John live in the Nashville area and have 3 adult married children with 5 happy grandkids.