One Week to Go!
Thursday, August 8, 2019 by Tammy Karasek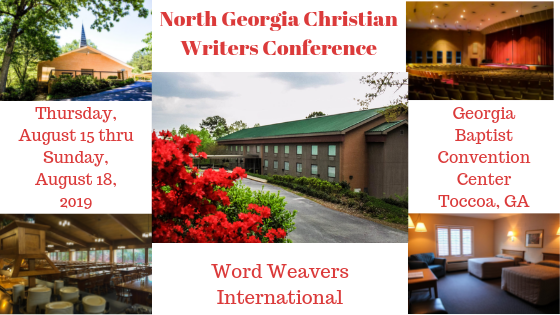 It's not too late to register for the 2019 North Georgia Christian Writers Conference.
But it will be very soon.
One week from today, writers will be gathering at the beautiful Georgia Baptist Convention Center
located in Toccoa, GA for the second annual conference.
The conference check-in begins at 1:00 pm on Thursday, August 15
and we will depart for home at 1:00 pm on Sunday, August 18.
If you haven't registered yet, please jump over to the website and check out
all of the information about the conference.
If you are ready to register, click HERE!
Hope to see you there!
---
---