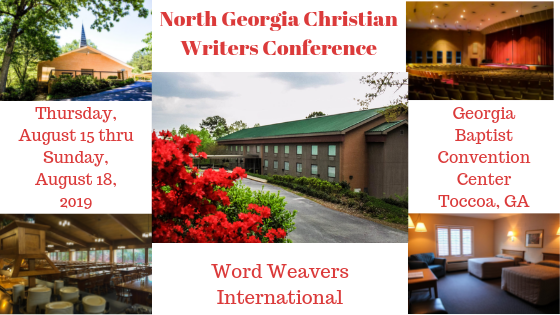 We are less than three months away from the Second Annual North Georgia Christian Writers Conference. Eleven weeks from today, to be exact. Have you registered yet?
Don't forget, if you are a Word Weavers member, you will receive a $50 rebate at registration – how cool is that? If you are not a member, you can join first, then register and the rebate will apply to you as well.
The start and end time of the conference will be hard to forget, just remember the number one! Registration begins on Thursday, August 15 at 1:00. The conference ends on Sunday, August 18 after lunch at 1:00. Super easy to remember as you make your plans for the conference.
All meals are included with the price of the conference, so no need to worry about that.
There are many classes already scheduled and you want to make sure to keep checking back as there could be more to come. And there's not just classes, but worship time, critique sessions, editor/agent pitch appointments and more.
And the fellowship and connecting with other writers is the cherry on top of the whole fabulous weekend.
Will we see you there?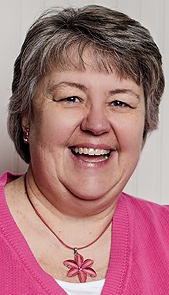 Tammy Karasek
You'll find Tammy seeing humor and causing laughter in every aspect of life. Her past, filled with bullying and criticism from family, is the driving force of her passion to always encourage others and give them The Reason to smile. She's been married to her college sweetheart, Larry, for 37 years, a mom to their grown daughter, Kristen and wrapped around the paw of a little dog named Hattie. Born and raised in Ohio, her family now resides in South Carolina.
She is the President of Word Weavers Upstate SC, the Blog Editor for Word Weavers Int., a monthly contributor for The Write Conversation, a Conference Assistant for the Blue Ridge Mountains Christian Writers Conference, and a member of ACFW. She's a contributor in the compilation 2018 Divine Moments Book, Cool-inary Moments.
Connect with Tammy Blog: http://www.tammykarasek.com Email: [email protected]